I think this season is the one with the most different kinds of jackets and coats. We got the checked coat, the oversized camel coat, the (faux) fur coat, the biker jacket and last but not least the puffer jacket. All these jackets were seen on different blogs of our favourites fashionistas. In this blogpost I'll show you where you will find them, how you can wear it and how the other bloggers do it.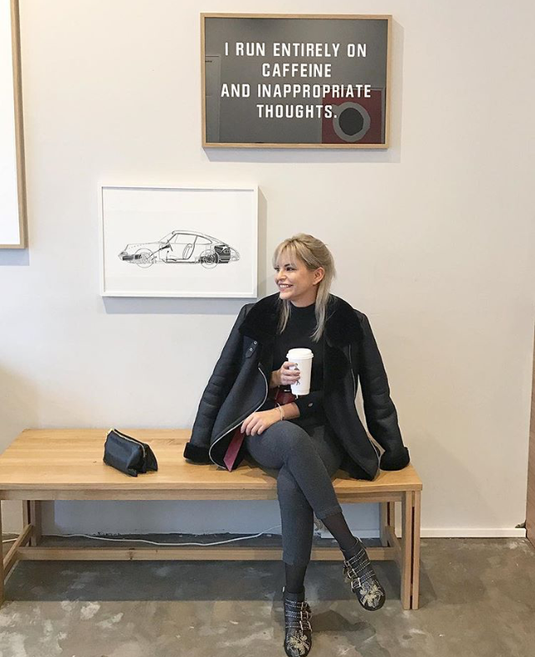 The biker jacket
I was writing about that jacket 10 times! Sorry for that! ;-) This jacket is a real must have. I love to wear it with ripped cigarette jeans, a black turtle neck pullover and sneakers. It works also with skinny jeans with slippers or biker boots. The first time I saw this jacket was on Maya. The jacket looks so beautiful on her and she combines it always in the right way! You can find her on Instagram @thatgirlnamedmaya
This jacket is from Zara.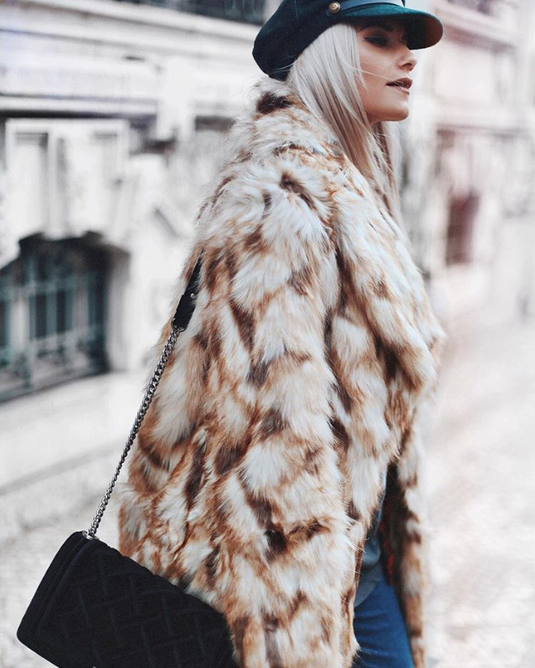 The faux fur coat
If you want to wear a dress or just your hoodie and jeans it doesn't matter. With this coat it always looks fashionable. She is rocking it!! I love how she wears the faux fur coat. You'll find the lovely Barbara Ines on instagram or you check out her blog.
You'll find something like this on Ivyrevel,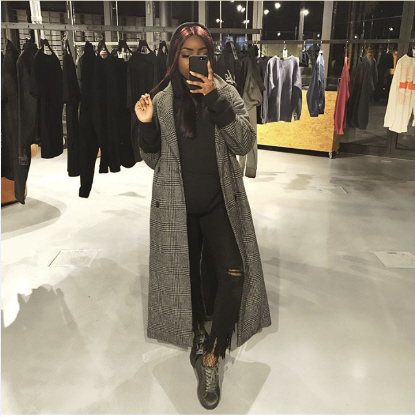 The checked coat
We have seen this coat with this pattern everywhere. It's classical and urban at the same time. It depends how you combine it. You can wear it with dr. martens boots or you wear black culottes and heels.
I like the way how Sandra Lambeck wears it. This is her profile on Instagram.
Mango has almost the same coat.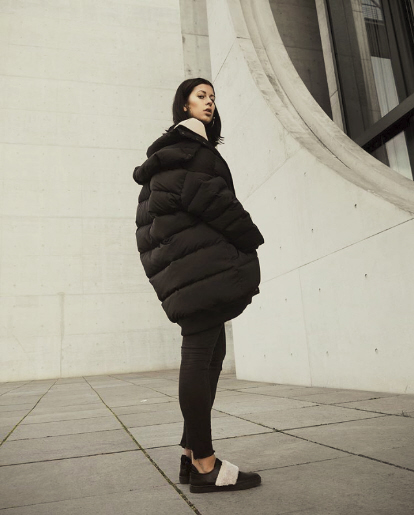 Puffer jacket
Another jacket which is worn from the most fashion addicts. This jacket is a win-win piece. First of all it looks so great and second it keeps you warm. What do you want more? You can wear it with skinnies or with mom jeans. I like the way Elisa is wearing it and I'm totally in love with her shoes.
You have to see her Blog.
Similar jacket in pink here.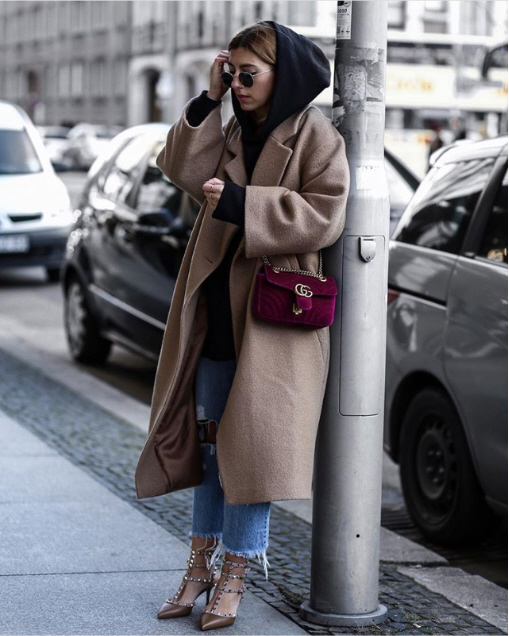 The oversized camel coat
There are pictures of Kim Kardashian, the Olsen's and Rihanna with this coat. It's a timeless and classical piece in your wardrobe. The comeback of this coat was in 2016 and it seemed that almost everyone followed the trend.
I like to wear my camel coat with black chinos, a black pullover and white sneakers. Combine it with a dress and it looks very elegant or you can wear it like Aylin König (picture) and it looks urban.
You'll find Aylin on Instagram or you read her blog.
Almost every brand offers a coat like this.
You can choose yours on Zalando.