Dear all a new trend has began! I saw it in the city and as well on some fashion blogs. The fishnet tights and therefore the 80s are back! But the fashionable girl from today doesn't wear it only under a skirt/ dress as we already know. The new trend is to wear the tights under your jeans, chinos, leather pants, culottes and so on. The clue by this trend is that you turn the pant leg up or you wear the tights under your ripped jeans. so you see just a little part of the fishnet tights. I really support this trend. It looks very cool, also chic and dirty at the same time. For everyone who doesn't like tights there is another solution.. you can also wear some fishnet socks. It works the same way like the tights. The most Fashionistas wear this trend with loafers. Usually black ones. it works as well with sneakers or high heels. The most worn fishnet tights are in black but you can also try it in red or white. There are also some differences of the size of the pattern. It depends on you how you like it. :)
I got mine from Manor but you can find them also at ASOS.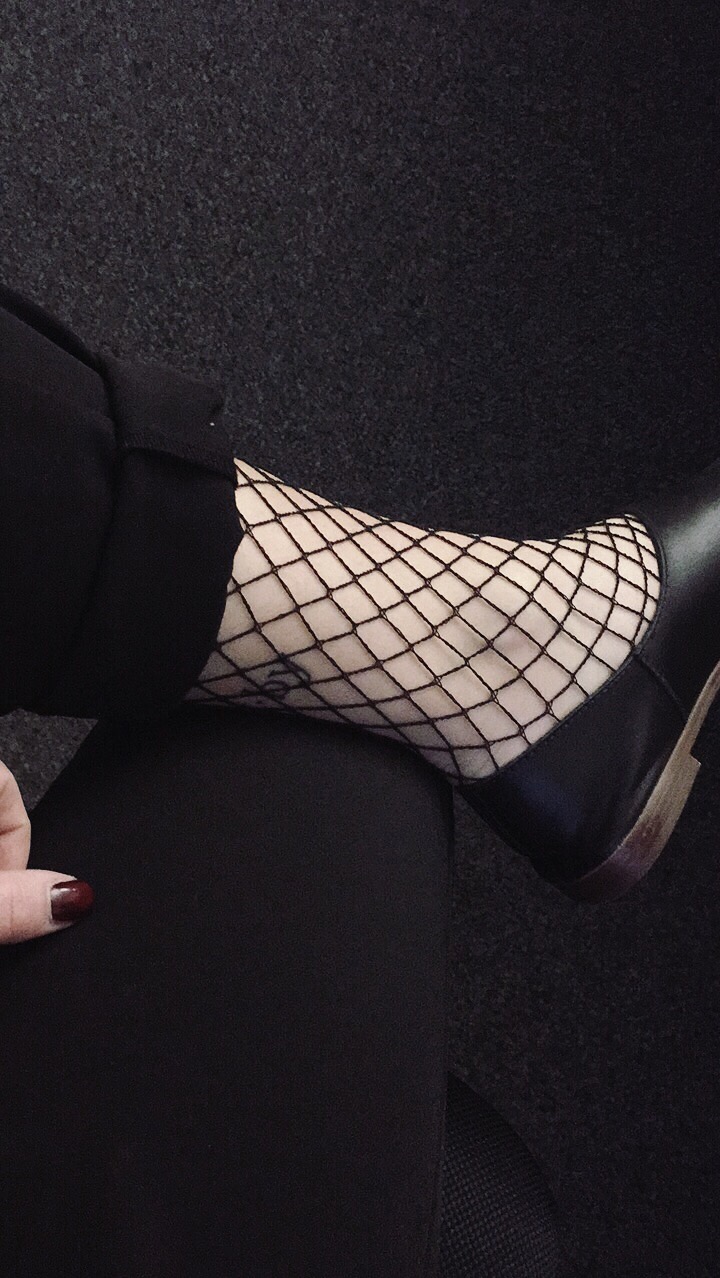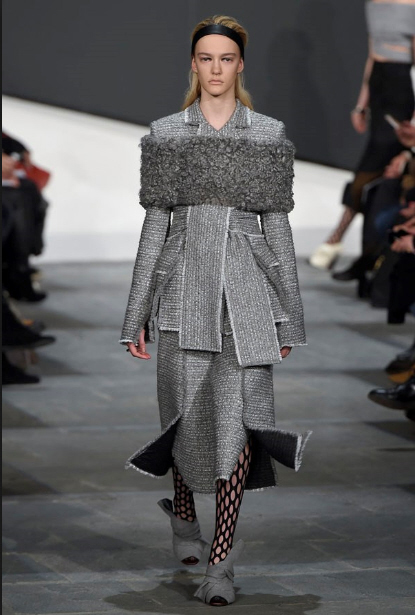 The first time we saw this look was at the fashion show of Proenza Schouler fall 2015. They showed us a big fishnet in combination with skirts and dresses.
I found the trend and as well this picture on HARPERSBAZAAR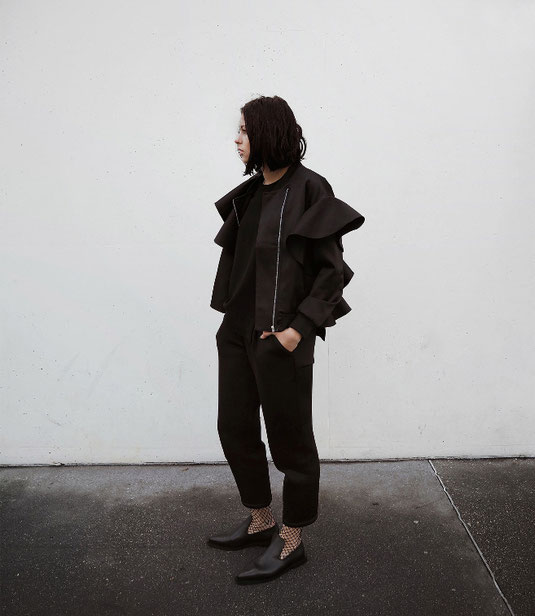 Elisa, the girl beyond the blog schwarzersamt.com, inspired me to follow this trend. I love the combination in this picture. It's a great work of her.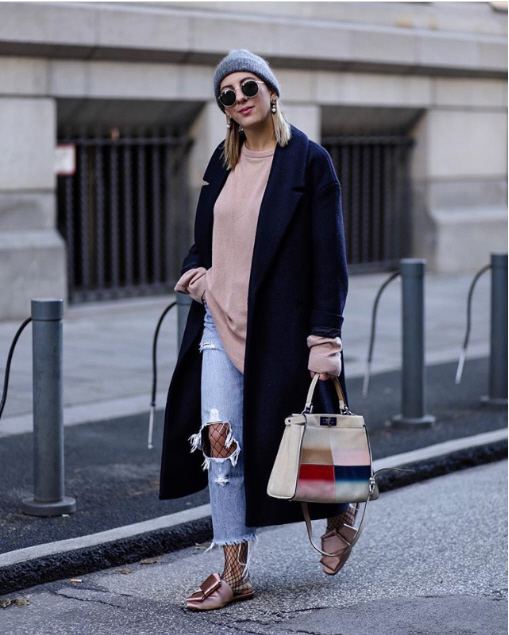 Aylin König, another fashion blogger from Germany wears the fishnet tights under her jeans. you can see she doesn't wear it under her skinnies. She combines it with ripped and straight leg jeans. I really love her style and her blog! She's one of my favourites! I'm sure you know her already but if you don't here's the link to her blog.