I told you that I have an appointment at the hairdresser. So I went to my cousins saloon in Lucerne to get my hair done. I decided to bleach my hair and color it grey. The two little problems you may have with grey hair is that first grey is based on blue so it is possible to have a blue undertone, the second problem is that grey is difficult to keep. So you have to color your hair like all 3 weeks to keep the effect. I use the silver shampoo from L'Oreal Paris to keep it grey.
I have to admit that at the first 2 days I wasn't sure if it was right what I did. but now I am very happy about my decision. Everyone told me that the color looks good on me.
after I have gotten my natural hairline, I will do highlights and again a shading that we can create a beautiful color gradient.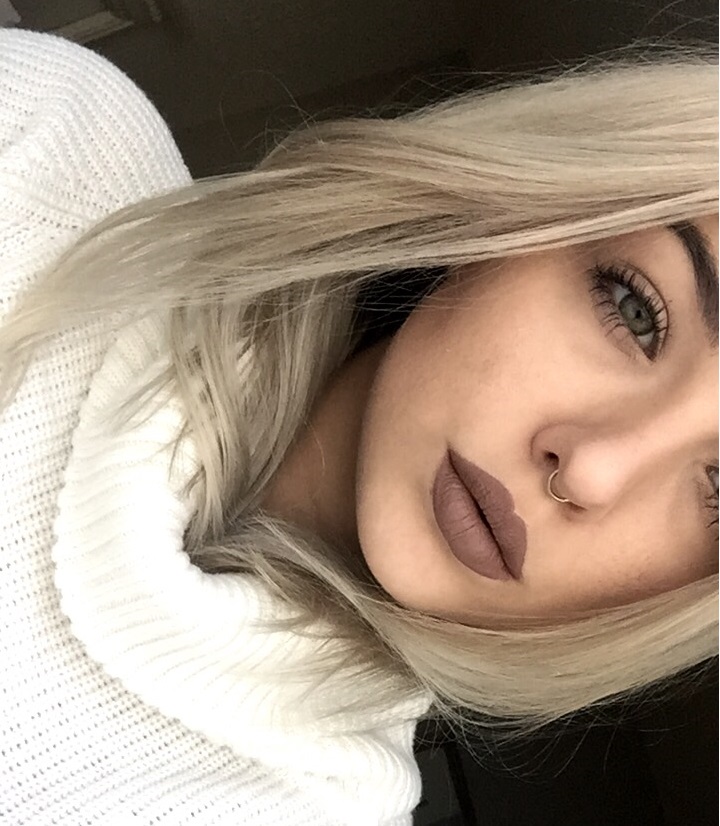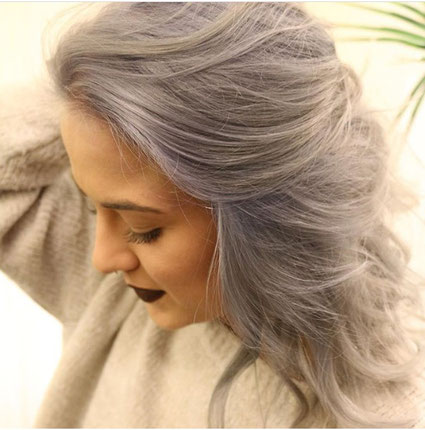 First it looked Like that. I Liked the grey color but I was scared of the blue hairline so my cousin washed my hair with bleach. So the Blue Hairline disappeared.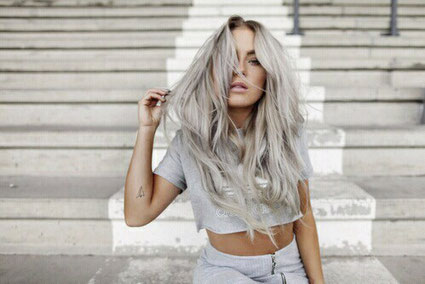 I really love the hair color of angelica blick in this picture. It was my original when I went to the hairdresser.
I got this picture from we heart it.com