Across from the famous hotel "Les Trois Rois" in Basel there is this cute little café where you can Buy froyo, coffee, hot chocolate, tea and waffles. I love to sit there and enjoy the delicious food and drinks. It is really quiet and homely. In the last two weeks there was bad weather in Switzerland. It was cold and rainy, so it's the perfect place of refuge after a hard day.
I always have enjoyed a delicious froyo with fresh fruits on a hot summer day there. It was the best I could do in the summertime. now I love the spot for the warm offers.
The only thing that doesn't match in this cute place is my woman in black outfit. I wore my black culottes, a black turtle neck pullover, a thin coat and my black leather jacket. The weather made me wearing my black hat.
My babes and me went to Basel just for window shopping. Okay the window shopping turned into real shopping.. quilty! I have bought a new green dress and a fake leather skirt in Bordeaux.
Both things are from Zara, boring I know. I always buy my clothes there. I should try other stores but the problem is that the stores I'm interested too don't exist in Basel and I love to do real shopping. I'm not a fan of online shopping. Zurich has more special stores but Basel is easier to reach for us.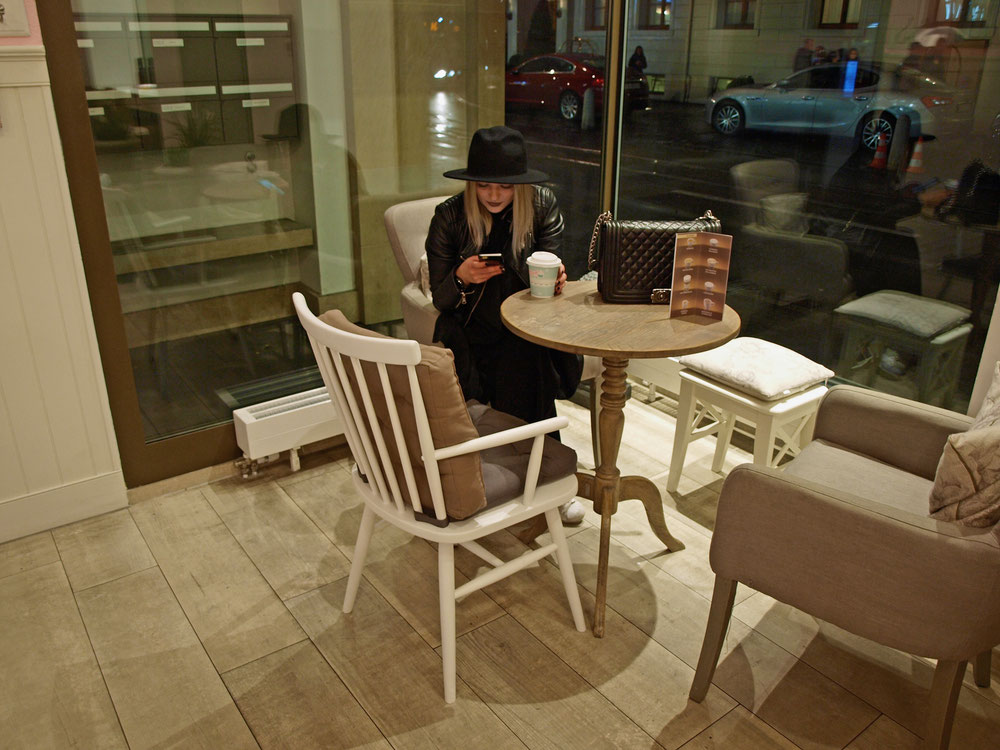 Black leather jacket by Zara
Black Culottes by Zara
Turtle Neck Pullover by Topshop
Thin Black Coat by Manor
Black Hat by Zara (MAN)
White sneakers by Adidas
Chanel Bag from my Mommy