in 6 weeks it's again this time of the year. delicious food, presents, gingerbread, family and the beloved ones, it's Christmas. the cities are full of lights and markets, Starbucks sells toffe nut latte and there is a mood in the air that makes you feel comfortable. The Saturdays before Christmas are for Christmas presents shopping and everyone tries to find the perfect gift for the family members. the TV Programm is full with movies like "Kevin - home alone" or "the polar express". It is such a wonderful and magical time.
I have to admit, that i wasn't a fan of Christmas but since 2 Years I love this time of the year and I'm always excited for this yule. I love to spend my time with my family, have a good time and laugh about all the stories we share together. As well I love to present gifts to the people I love. especially when I found the perfect one.
We celebrate Christmas 3 times. on the 24th december we're just 3 persons, my mum, my stepdaddy and me. We eat 5 different fish dishes. On Christmas eve we celebrate with my 2 older brothers, with my auntie and my uncle with their kids and with the kids from my stepdad. It is always a big feast.
The third time we celebrate with my godmother. she cooks her famous roast with mashed potatoes and vegetables. Everyone in our family loves this menu.
Last year we have celebrated my friends birthday on the 26th december. so after eating to much we went to a club and enjoyed good techno the whole night.  it was a such a funny night.
My babes and me thought about to create a girls Christmas this year. So we just eat together at someone's place and have a good time with wine and gingerbread.
how do you spend your Christmas time? Do you like Christmas or are you a Grinch? write it down! ;-)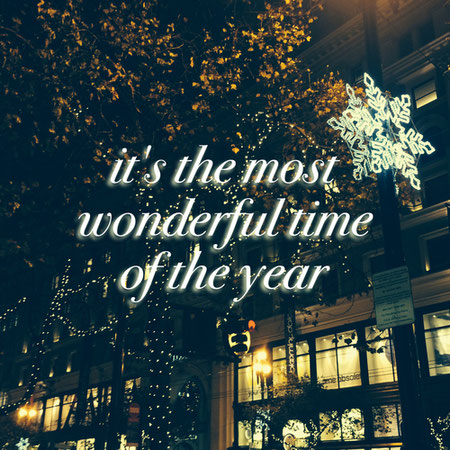 Picture via weheartit.com